reading time ( words)
The DJI Phantom 5 is the anticipated new iteration in the Phantom line, which fits somewhere in the "prosummer" tier of the DJI product spectrum. With so little information out, many websites are cranking up their hype machines to give fans some information.
As of this date, DJI has been very quiet about the newest and greatest in the Phantom lineage. And the hype cycle certainly looks familiar to other launches on DJI's past, including the typical Youtube "review" of a product that doesn't even have a formal name.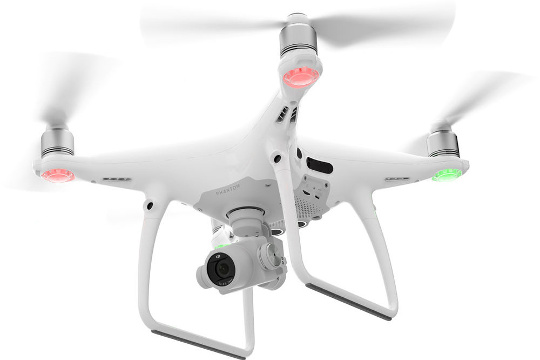 There's also enthusiasts that are trying to divine what DJI strategy might be with this product.
My Own Prediction
DJI has a solid segment in its current lineup:
Matrice series in the $3.5K to $5K range, for industrial aerial imaging and telemetry applications.

Inspire 2 series, in the $3K range, for professional video and photography applications.

Inspire 1 series, in the $2K range, for professional video and photography applications.

Phantom series, in the $500 to $1.5K range, for prosummer grade video and photography.

Mavic series, in the $1K range, for the personal aerial video enthusiast.

Spark series in the $500 range, aiming at "my first aerial video platform".
Out of these, Mavic and Spark deserve special mentions because they were an important exercise in technology integration, taking all the latest and greatest features developed by DJI over the last 5 years and fitting them in an incredibly compact and portable package. Oh, and easy to flight!
I have no doubt that these two compact platforms were created to put modern and versatile aerial video in the hands of as many enthusiasts as possible, at a time where widespread adoption of this technology is critical for the future of the market place.
Personally, I've heard many users out there comparing the image quality of the Mavic vs various Phantoms. Opinions do vary, but it would seem that for the majority there's not a huge difference. In almost all practical comparisons between the two, Mavic wins hands down in ease of use while the Phantom get good marks for its slightly better video quality.
So based on the above, I would expect a price around the $1,300 to $1,500 mark with add-ons available such as improved cameras closing the gap up to the $2,500 mark, paving the road to finally kill the Inspire 1 – possibly reducing the price of the Inspire 2 ahead of its successor.
To those expecting a cheaper Phantom, I have my doubts. After all, DJI only needs to mark down any of its existing Phantoms, something that can be done easily and cheaply. I suspect this role will be covered by a descendant of the Mavic rather than a new Phantom.
One of the lessons learned with Mavic and Spark is that size does matter. The large case of the Phantom is a drawback, so I would expect foldable propellers, possibly with a more convenient quick mount allowing easier storage and transport. A smaller controller modelled after Mavic's would also go a long way in making the setup more portable.
I also expect the camera to be slighly improved. 5.2K@30FPS (or perhaps 5.2K@48FPS) might be attainable with a bit of effort – and perhaps with a slightly reduced range. Going beyond this at this point might intercept with the Inspire line, leading to less revenue.
So, what do you think?